Top Industries
Workforce Solutions Alamo (WSA) regularly analyzes the regional labor market to identify industry and occupational trends. Based on this analysis, we identified top industries and occupations that are in high demand in the region and critical to the region's economic stability. These industries and jobs are targeted and supported with funds from the Workforce Innovation and Opportunity Act (WIOA) funds.
Explore top industries in the 13-Alamo Region from energy, construction, and technology to these top industries that are adding jobs and thriving in our state. Technology hardware and software firms have grown in Texas, which has managed to lure businesses away from states like California. Like the rest of the United States, the largest employment sectors in Texas are retail trade, professional services, leisure and hospitality, and health care. For you to maintain an advantaged position in this competitive industry, employers seek the most skilled and specialized professionals, thereby increasing your chances of hired to learn more about training opportunities.
Review & Download Career Industries Fact Sheets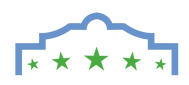 Need A New Career?
Explore options and choose a new opportunity with Workforce Solutions Alamo.