Workforce Solutions Alamo
Workforce Leadership Academy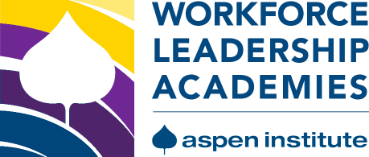 Workforce Solutions Alamo is pleased to announce the launch of the Workforce Solutions Alamo Workforce Leadership Academy for 2023-2024
The Workforce Leadership Academy brings leaders from across the Alamo Region workforce ecosystem together for a year-long series of retreats, workshops, and action learning projects. The Academy provides a forum for local leaders to work collaboratively to identify local and regional systems-based challenges and create shared solutions for economic opportunity for all. Fellows work with leading practitioners throughout the country as they deepen networks: strengthen systems leadership skills; apply race, equity, and systems change frameworks to their work; and increase understanding of effective strategies and programs.
Alumni of the Academy become part of the Aspen Institute's Economic Opportunity Fellows Network, joining Fellows from fourteen previous Academies in eleven cities in the US and Canada
Virtual Information Session
Learn more about the Academy, January 18, 2023
To register for the webinar, Click Here

Academy Candidates
Academies engage senior-level managers of organizations that make up the Alamo Region workforce development ecosystem. A maximum of 24 Fellows will be selected.
Applicants should be:
Located and working within Alamo Region
Working within nonprofit organizations, business associations, community colleges and universities, union-based training efforts, public agencies, economic development, and sector-based model industries.
In a position of leadership and decision-making authority relate to workforce development efforts, with the capacity and ability to execute strategies on behalf of their organization
Engaged in or planning workforce development efforts in Alamo Region related to connecting workers to quality jobs and/or career pathways
Interested in designing and implementing effective strategies to strengthen their local workforce system
Committed to achieving equity across race, ethnicity, gender, gender identity, and sexual orientation
Eager to collaborate with others in their local workforce system, reflect on their current work, explore leadership practices, and gain feedback from colleagues
Inclusivity and diversity are core values of the Alamo Region Leadership Academy. Applicants of color are strongly encouraged to apply. The cohort of Fellows will be selected to represent the diversity of organization type and focus as well as race, ethnicity, and gender.
For more information, please view the Applicant Overview.

ACADEMY GOALS
The Academy engages leaders in a yearlong peer learning cohort to:
Expand and deepen professional networks and partnerships;
Strengthen organizational and systems leadership skills;
Apply a race and equity lens to assess and improve workforce services and strategies;
Apply systems change framework to Fellows' work;
Deepen understanding of effective strategies and programs; and
Provide a forum to work collaboratively to identify local and regional systems based challenges and create shared solutions

ACADEMY STRUCTURE
Over the academy year beginning January 12th, 2023, Fellows participate in:
A virtual 90-minute orientation
An opening three-day retreat (two overnights)
Five Academy sessions and five Collaborative Learning Labs meetings held during the same week: four held online (5 hours) and one held in person (6 hours)
One leadership 360 assessment process and debrief workshop
A closing three-day retreat (two overnights)
Collaborative Learning Lab presentations at an in-person stakeholder event
Reception event for supervisors and advisors
Partners may also decide to offer additional networking and social events
APPLICATION DEADLINE & PROCESS
The Alamo Region Workforce Leadership Academy application deadline is February 24th, 2023, at COB 5:00 pm CST. Applications will be reviewed and approved by members of the Alamo Region Workforce Leadership Academy Local Advisory Council.
All applicants will be notified of the status of their applications by March 10th, 2023.
Click Here to access and complete the electronic application.
Click Here for the PDF version of the application questions.
Submission materials include:
A completed application submitted online
Your resume and/or link to your LinkedIn page
Organizational Chart
Letter of reference from a supervisor or external collaboration partner
Commitment to participate form signed by you and your supervisor
LOCAL ADVISORY COUNCIL
| | |
| --- | --- |
| Representative Barbara Gervin-Hawkins | Texas House of Representatives, District 120 |
| Elizabeth Lutz | Bexar County Heath Collaborative |
| Deborah Carter | Economic & Community Development, Bexar County |
| Cara Magrane | Community Stakeholder |
| Dawn Dixon | Connectability |
| Rebecca Flores | Department of Human Services, COSA |
| Elizabeth Ackley | Center for Healthcare Services |
| Kim Jefferies | Haven for Hope |
| Kim Vinto | Adult Education, Region 20 |
| Johnny Vahalik | San Antonio ISD |
| Dr. Briana Hagelgans | UP Partnership |
| Jennifer Cook | Area Foundation |
| Juan Antonio Flores | Port SA |
| General Juan G. Ayala | City of San Antonio Military & Veteran Affairs |
| Ana O'Conner | Alamo Colleges |
| Angela White | Child Advocates San Antonio |
|   | Schertz Economic Development Corporation |
|   | Kerr County Economic Development Corporation |
THE ASPEN INSTITUTE ECONOMIC OPPORTUNITIES PROGRAM
The Aspen Institute is an educational and policy studies organization based in Washington DC. Its mission is to spark intellectual inquiry and exchange, create a diverse worldwide community of leaders committed to the greater good, and provide a nonpartisan forum for reaching solutions on vital public policy issues. The Aspen Institute Economic Opportunities Program advances promising strategies and policies to help low- and moderate-income Americans connect to and thrive in a changing economy. Over its 25 years of work, the Economic Opportunities Program has focused on expanding individuals' opportunities to connect to quality work, start businesses, and to build assets and economic stability.
This initiative is made possible by the generous support of Walmart, The Harry and Jeanette Weinberg Foundation, and The Ralph C. Wilson, Jr Foundation.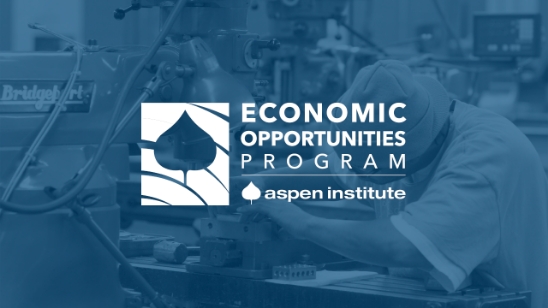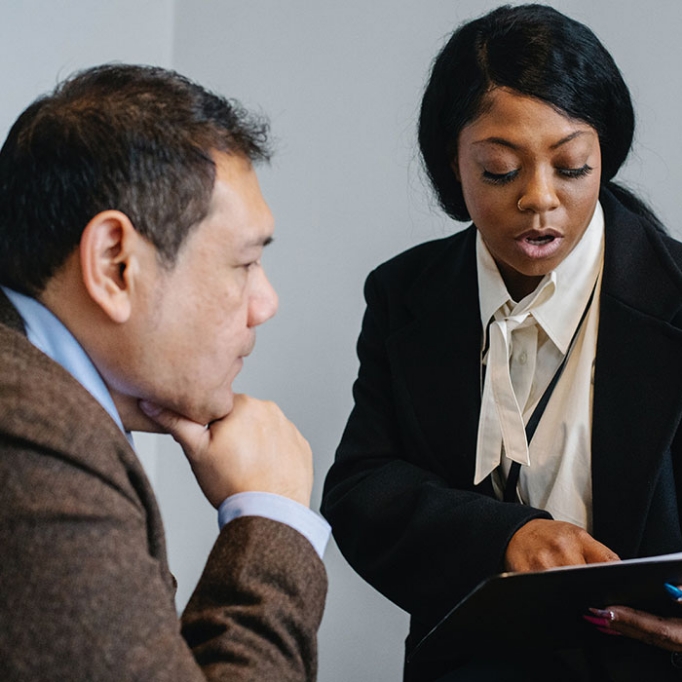 QUOTES FROM PREVIOUS FELLOWS
"Through the course of a year, it will transform how you view and leverage partnerships, advocate on behalf of disenfranchised populations, listen to dissenting views with earnest validation, along with transforming your community outcomes through an action-oriented systems thinking approach."
"My work is deep in program and operations and this was hugely helpful to challenge myself to take a step back and evaluate the bigger issues at play."
"… an incredible learning opportunity to understand yourself as a leader, challenge yourself in discomfort, identify the major players in the local workforce space and meet great people, doing great work – all through a critical racial equity lens."
For questions and inquiries about the Alamo Region Workforce Leadership Academy, your eligibility to apply, and/or the application process, please email: WLSA@wsalamo.org